Harvester David Smith
I love to see signs. wonders, and miracles, but the greatest miracle of all is someone receiving the gift of the Holy Ghost.
We are based out of Okemah UPC, Okemah OK. With my wife Carlen and children Camille, Mikail, Spenser and Alecia "CiCi", we wish you all of God's blessings.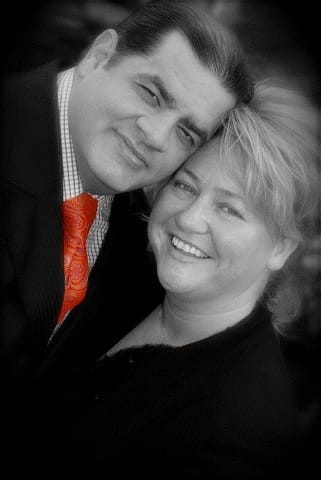 Praise Reports
Bayside Apostolic Center
Bro. David Smith has ministered to our church, on several occasions, through the demonstration of the Spirit. People received the Holy Ghost, others miraculously healed of their sickness or disease. He ministers "FAITH" to your church. We will have him as often as his schedule will allow him to be in Southern California. Just a few weeks ago I asked him to come and help us with our District Camp Meeting. He went out each day with teams and they put together and handed out over 10,000 cards and tickets in four days. As a result we had over 70 receive the Holy Ghost in our services and many that were miraculously healed. Over 3000 were in attendance and were moved by the faith of his ministry. Bro. Smith is a man called by God to minister in this day!
Steven Saiz