Harvester David Smith
I love to see signs. wonders, and miracles, but the greatest miracle of all is someone receiving the gift of the Holy Ghost.
We are based out of Okemah UPC, Okemah OK. With my wife Carlen and children Camille, Mikail, Spenser and Alecia "CiCi", we wish you all of God's blessings.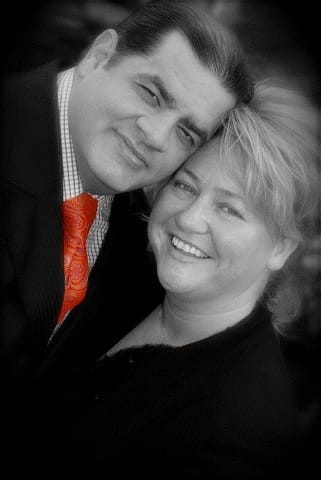 Praise Reports
NO MORE CANCER
Hello Pastor Stark,

I briefly wanted to share this with you. When Brother Smith was with us He
prayed for a man in our congregation who has had a whole host of medical
problems including major heart problems and most recently cancer
(Terry is his name). Several months ago Terry was diagnosed with prostate cancer that they began aggressive treatment upon but the cancer had spread to his spine.

After Brother Smith prayed for him - Terry said he instantly felt better (better
breathing etc). I thought nothing more of it. Two weeks ago he returned to the
doctor and the scans were completely clean - no spots on his spine. The
doctor told him "I have no doubt that was cancer - but it is not there anymore!" The doctor declared him cancer-free.

Terry hasn't hardly been able to sleep from the excitement of his healing. He
told me all I keep saying is "Praise God, no more cancer, Praise God, no
more cancer!"

God is Good.
Todd